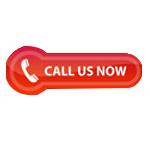 Hire HTML Developer
Persistent Infotech have specialists of HTML Developers. We have linked with a number of businesses as per the client's requirements. Our companions are Adobe Dreamwaver, Apache NetBean, Bootstrap, Foundation, Razor Flow etc.
Cross-Platform Engineering in HTML5
We at Persistent Infotech aim to develop mobile apps, our in-demand developers integrate cross-platform apps alongwith HTML and languages such as CSS3, Jquery and Web API. PI professionals simultaneously develop Android as well as IOS in a cost-effective and efficient manner.
Gaming HTML5 Development
PI offers strong HTML5 integration for your computer as nicely as cellular gaming. Our group of engineers integrates audio and video for our customers as per their requirements. These video games are poker, blackjack, sports activities game, and solitaire. We can additionally seriously change your company's current internet site or software into an attractive UI/UX design.
HTML5 App Development
Our experts make use of the world class development methods to configure and develop enterprise-level web application using HTML5. Our high demand developers design formatted layouts for the 3D animation development for both the desktop as well as mobile apps.
HTML5 Migration Services
We at Persistent Infotech enhance innovative HTML 5 apps that are pleasant applicable for each degree of commercial enterprise and clientele. We adjust code from Legacy structures like Flash into dynamic, responsive HTML5 applications. This additionally helps us to combine third-party gateways as properly different apps.
HTML5 Mobile App Software Services
The HTML5 helps configure native, web, and hybrid applications in mobile apps, with the integration of design elements that are responsive to every mobile phone as well as tablets. Mobile user interface usually changes the UI/UX. Modifying the mobile apps UI helps in creating a modern mobile platform.
HTML5 Software Integration and Connectivity
Our expert team of professionals at PI use HTML5 developed application to bridge the gap between existing software architecture and newer modification. By creating an API layer as a mediator, using HTML5.
Areas of Expertise: HTML Programming Environments and Libraries.